Claude the Bassett hound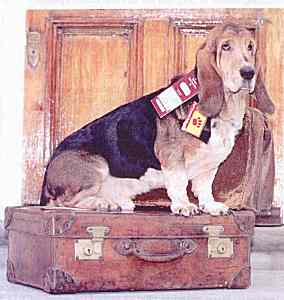 Thanks for the memories
It is easier to accept a death if it was preceded by a full and active life – Claude the Basset certainly had that. Article by Claire Horton-Bussey printed in Dog's Today
As the mascot for Passports for Pets, Claude the Basset Hound became a familiar face in the national media. Whenever the issue of quarantine was raised, there was Claude, looking as handsome and photogenic as ever, always ready to perform for the cameras. So it is with great sadness that we must report his death at the age of nearly 15 years. The beloved dog of Lady Many Fretwell, Claude's start in life was far from aristocratic. Not very much is known about his past, but when Lady Fretwett adopted him from Basset Hound Rescue in 1990, he was in a very sorry state.
I'd had Bassets for about 30 years," explains Lady Fretwell. Her last dog, Bertie, died a few months after being in quarantine. My husband was the British Ambassador in Paris ' and we'd returned to England for him to take a position at the Foreign Office. Quarantine broke Bertie; he just lost the will to live. 'When he died, I wanted another Basset, but decided on a rescue dog rather than a puppy, as a tribute to Bertie. " When Lady Fretwell met four year old Claude, he was in a bad way. Thin, with a damaged spine and weak muscles in his back legs, he had clearly been mistreated even kicked and had a hatred of blonde women for a number of years.
With her children grown up, and with plenty of time to dedicate to rehabilitating him, lady Fretwell set to work, training him and teaching him to trust people once more. It was no easy ride. Claude was aggressive and liked to pee everywhere in his new Wandsworth home! With time, patience, love and numerous buckets of water to clean up his puddles, Claude began to blossom; and eventually became the great character that people remember him as.
"Having such a tough start to life gave Claude great strength," explains Lady Fretwell "He battled the odd incident of gastric torsion and other illnesses with vigour his background gave him an edge." In the last three or four years of his life, Claude's character changed once more. "He became unbelievably affectionate," says Lady Fretwell. 'It was as if he suddenly realised that he could relax! "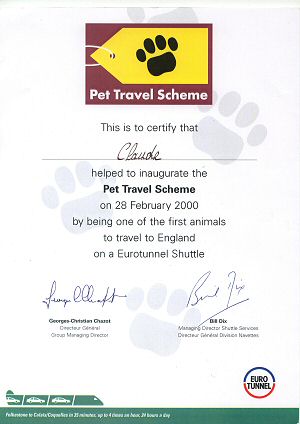 Work wise there was no rest, however Claude was with Lady Fretwell every step of the of the way in her campaigning for the abolition of quarantine. Bertie's fate had shown Lady Fretwell the futility of the antiquated system and she was determined that other dogs should not die needlessly. "Initiatlly, I accepted quarantine," she says. But when a viable alternative came along a suitable rabies vaccine one could not accept the old, cruel system. Other countries were staying rabies free without quarantine, and 1 knew the UK could do the same."
The Passports for Pets movement began in 1994 and Claude became the face of the campaign, leading placard demonstrations outside Downing Street and the House, of Commons, and attending countless TV and press interviews; "The media are interested only in dogs and children," laughs Lady Fretwell". High profile events to publicise the need for change saw him socialising with the likes of socialite Mark Birley novelist Jilly Cooper, Lady Annabel Goldsmith, Lady Saunders (Katie Boyle) and the Dukes of Gloucester and Wellington. "Socially he was a very easy dog," laughs Lady Fretwell "He would never beg at dinner parties or cocktail evenings, but if food was left there, with no one nearby, of course he would steal it! "
The Passports for Pets campaign was a great success, and ended six years later with the final relaxation of the quarantine laws. Ironically, on the actual day when the new PETS travel scheme was announced, Claude was ill, so could not attend press interviews with Lady Fretwell (her daughter's Labrador had to stand in for him as the obligatory doggie accessory).
Holiday home
However, Claude's glory came when, a few weeks later, Lady Fretwell and her family took him to their house in Normandy, France, and brought him back without him having to endure six months' incarceration. "It was a momentous time for us," recalls Lady Fretwell. "Our little house in France had been dogless for many years, and suddenly it came alive again."
For Claude, and for his tenacious, dedicated owner, the trip was a dream come true the culmination of many years' hard work. But it was away from the public eye, as an ordinary family dog, that Claude was especially loved. "He knew "instinctively if something was wrong with one of us," says Lady Fretwell. "Once, when my husband wasn't very well, Claude refused to move from his bedside. He also knew if someone was emotionally troubled. He had great insight into such things."
When Claude fell ill, Lady Fretwell had a similar instinct. A fit, caused by a suspected brain tumour, was followed by erratic, troubled behaviour. Claude was in his basket in our bedroom, when I heard a noise in the early hours of the morning. Claude his head in the corner of the room and was trying to walk forwards. The vet suspected a tumour, but Claude seemed okay the next day. But that night, the same thing happened again. At his age (he was approaching 15 years), it wasn't fair to subject him to tests and surgery, and everything. I knew it was time to let him go. He was a very loyal dog to us, and We had to do the right thing by him."
Resting place
After he was put to sleep, with his owners by his side, Claude was taken to their French getaway, where he is now buried under his favourite apple tree. His companion for the last three-and-a-half years, Honey the Lurcher, also attended he private burial, and still misses her buddy terribly, refusing to eat from his bowl, or, to eat in the same place where Claude used to dine.
His start in life may have been marred by abuse and neglect, but Claude was lucky enough to have found a loving home where he was the constant companion of dedicated owners. He rubbed shins with the rich and famous, had considerably more than 15 minutes of fame and he helped to publicise the futility of the old quarantine system. Many dogs have a lot to thank him for and he will be missed.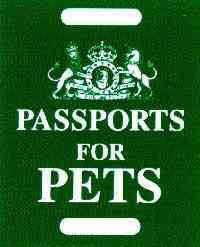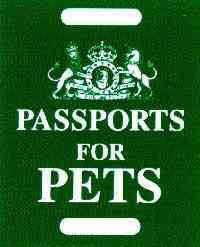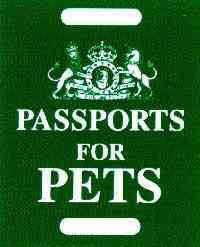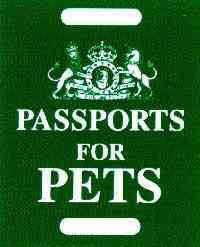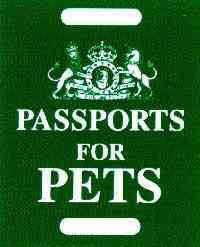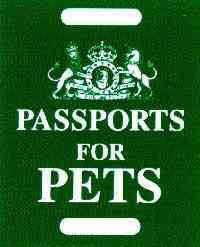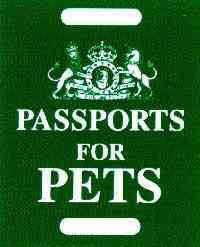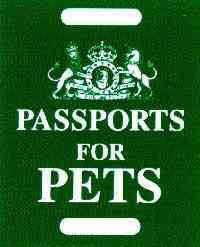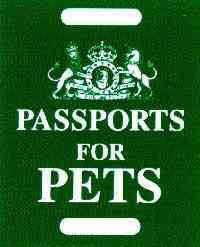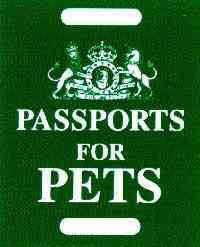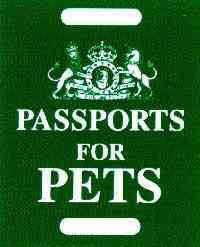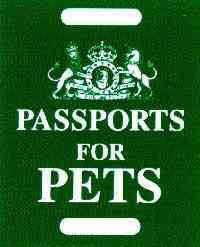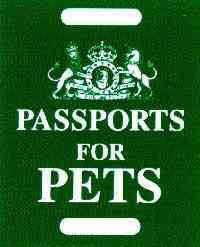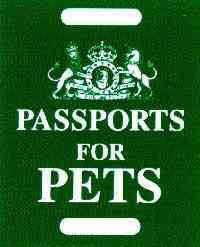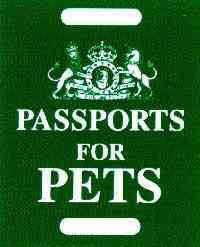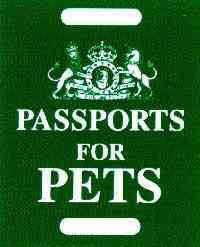 You can e-mail us at chairman@passportsforpets.org
or write to our London address:
PASSPORTS FOR PETS
Flat 11, 45 Queen's Gate
London SW7 SHR
Tel: (+44) (0)20 7589 6409
Fax: (+44) (0)20 7589 6403