Passports for Pets in Action
How we lobbied to change the Law
The voluntary organisation for quarantine reform in the UK
Passports for Pets is a lobby group which has campaigned for over 10 years for the reform of Britain's archaic rabies law. The break-through came in 2000 when a more modern system was introduced, allowing correctly vaccinated cats and dogs to be admitted to the UK without quarantine on the basis of a blood test giving proof of effective vaccination, linked to unambiguous identification of each animal by microchip. Initially this applied only to Western Europe and certain rabies-free islands, but it was subsequently extended to some 30 other countries including the US and Canada, and more recently to Russia and much of Eastern Europe. Further changes are possible and we continue to keep a close watch on the situation. This photograph was taken on 15th July 1998 handing the many petitions received to Number 10.

Members of Passports for Pets
and their dogs respond to our
call to come to Brighton for the
1997 Labour Party Conference
and make their views known.

Lobbying Parliament
One of many protests held
outside the Palace of Westminster.
This one was on 29th October 1989

15th July 1998 handing in a petition to the British Priminister,
at 10 Downing Street. From left to right:
Anne Johnson (with Justin), Edith Todd,
Mary Fretwell (with Claude),
Valerie Harris (with Maggie)
& Gillian Taub with her beloved Collie

Setting off from our old Wandsworth
office headquarters to protest outside the
House of Commons - Mary Fretwell (Chairman)
and Claude, Charlotte Usher (Secretary)
and Daisy, Edit Todd (Deputy Chairman)
and Stella

The Battle is won. This photograph
was taken on the night before the
important first return crossing back
to Britain from France. 28th February 2000.

The Queen conferring the OBE
(Order of the British Empire) on
our Chairman Lady Mary Fretwell,
for services to pet owners and to animal welfare.

This is one of our posters that was used to promote our cause.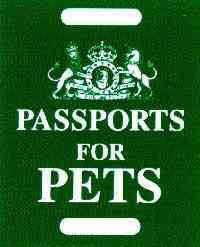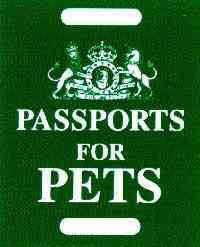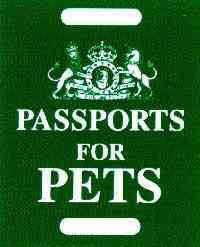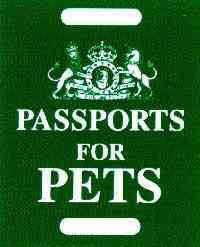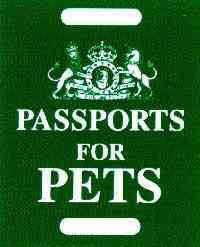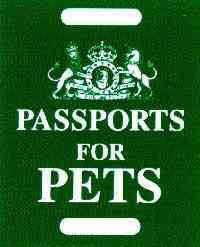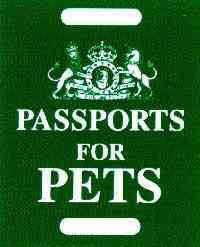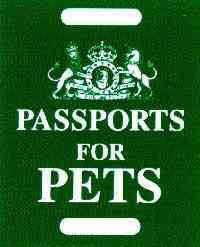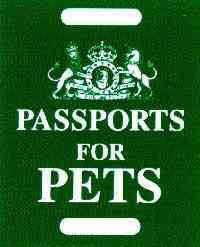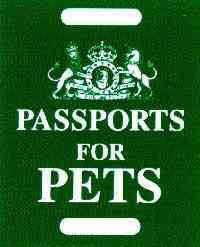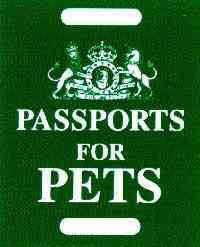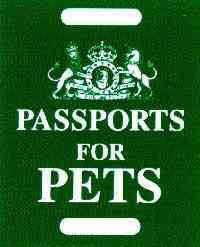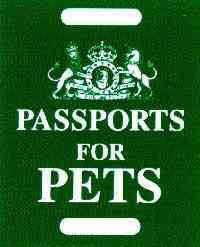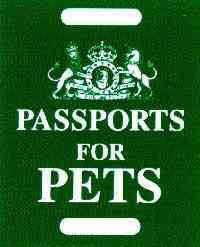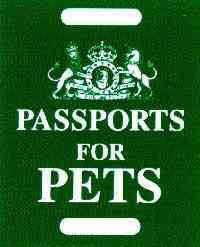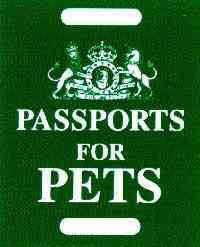 You can e-mail us at chairman@passportsforpets.org
or write to our London address:
PASSPORTS FOR PETS
Flat 11, 45 Queen's Gate
London SW7 SHR
Tel: (+44) (0)20 7589 6409
Fax: (+44) (0)20 7589 6403